This retreat was a HUGE success! Thank you to the amazing and wonderful couples that came out to the retreat!
RelationShip Retreat Couples Intensive with Jane Fendelman, MC and co-facilitator, counselor Jaena Johnson and guest speaker Tiffany Marcos.
STAY TUNED FOR OUR NEXT RETREAT!
Sign up on our e-mail list below!
Couples Counselor Jane Fendelman, MC has more than 24 years of experience working with over 30,000 individuals, couples, families, and corporations.
Benefit from Jane's expertise and years of experience in this joyous, 2-day, life-changing, mind-blowing retreat.
16 hours with Jane is like 16 years and $16,000 of psychotherapy with an ordinary counselor.
Limit: 20 Couples, so start your application process right away. This retreat fills quickly!
To Apply: Once you and your Beloved complete the (5 minute) application, we will contact you to schedule your 15 minute telephone interview.
Please complete the 5-minute application by following this link:
https://www.surveymonkey.com/r/QXJRM6Z
This is an extraordinary opportunity you won't want to miss, and only happens three times per year. Jane has worked with athletes, celebrities and corporate heads at a rate of $250 per hour and has been interviewed on CBS, NBC and ABC television as well as multiple national radio shows.  We would love to invite you to take advantage of this extraordinary value.
The RelationShip Retreat is ideal for partners who are great but want to be better, in trouble and need a real fix and platonic friends who would like to practice tools, techniques and philosophies for attracting more profound love into their lives.
This dynamic, experiential weekend retreat empowers you and your Beloved to:
~Recapture Your Love and Sacred Sexuality
~Reignite Romance and Intensify Chemistry
~Honor Your Beloved Without Losing Yourself
~Heal Old Wounds (recent and childhood)
~Be Profoundly Connected in Body, Mind, and Soul
~Supercharge Your Joy, Pleasure and Ecstasy
~Resolve Old Arguments and Create Something New!
~And much, much more!
Jane is committed to the highest standard of service and to uphold an impeccable code of confidentiality. All monogamous commitments are honored.
Fee: $600 p/couple
Bring: Sleeping bag or thick blanket and two pillows for exercises on the floor.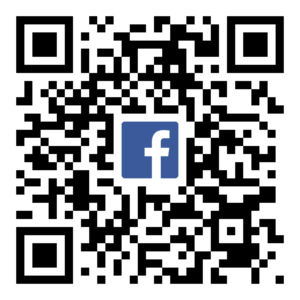 ---
Cameron T: "From our first visit with Jane we were already getting some important tools to help us communicate better. We left that day feeling much more connected and hopeful about our future communication.
Jane is very energetic and enthusiastic about helping her clients. She conveys a feeling of truly caring deeply for their happiness and emotional health.
Jane is also very open-minded and brings a diverse variety experience and knowledge to bear during her sessions. She is sweet, charming, and disarming. It's easy to speak openly and honestly about difficult subjects with her.
Thanks for your kind care, Jane!"
---
---
RelationShip Retreat Full Payment ($600)
RelationShip Retreat Deposit ($200)
~All payments are non-refundable but can be applied to a future upcoming Workshop.~